PCYC Newcastle / Print & Online Campaign
Promotional campaign for PCYC Newcastle, including photography, print/digital brochure, banner and A3 posters.
Digital Photography, Print Design, Typography
PCYC Newcastle wished to promote numerous activities available within their club. Below are 3 examples of the print solutions: A3 poster, a banner and an informational activities brochure.
The colour scheme and logo were provided.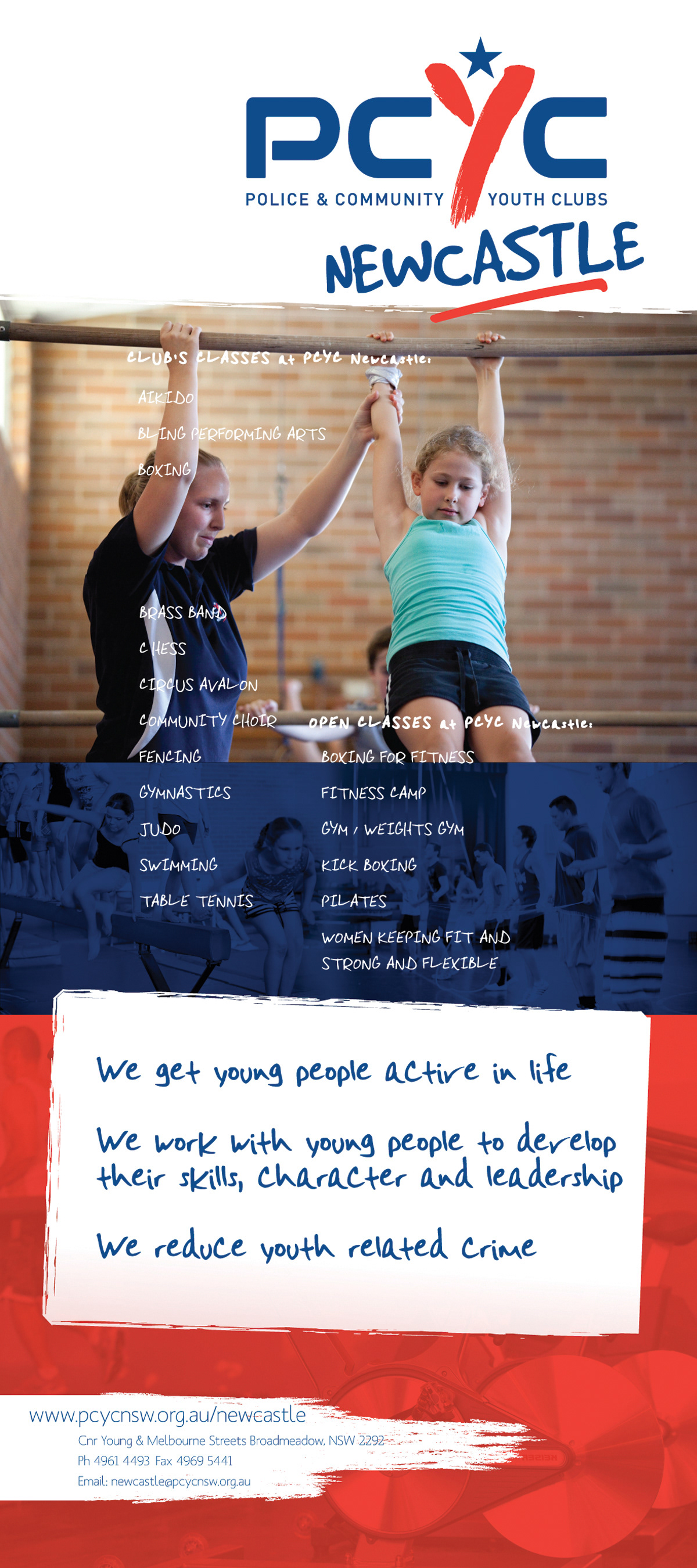 Following are some sample pages from PCYC activities brochure: